Monstrous Discoveries is a feature that mentions books that we have discovered through our sidetracking excursions around the web. While our bookshelves really are not never ending, it is always exciting to share the books we would add if it was.
Ink and Ashes by Valynne E. Maetani
Releases: May 15th 2015
Claire Takata has never known much about her father, who passed away when she was a little girl. But on the anniversary of his death, not long before her seventeenth birthday, she finds a mysterious letter from her deceased father, addressed to her stepfather. Claire never even knew that they had met.

Claire knows she should let it go, but she can't shake the feeling that something's been kept from her. In search of answers, Claire combs through anything that will give her information about her father . . . until she discovers he was a member of the yakuza, the Japanese mafia. The discovery opens a door that should have been left closed.

So begins the race to outrun his legacy as the secrets of her father's past threaten Claire's friends and family, newfound love, and ultimately her life. Ink and Ashes, winner of Tu Books' New Visions Award, is a heart-stopping debut mystery that will keep readers on the edge of their seats until the very last page.
Rebel Mechanics by Shanna Swendson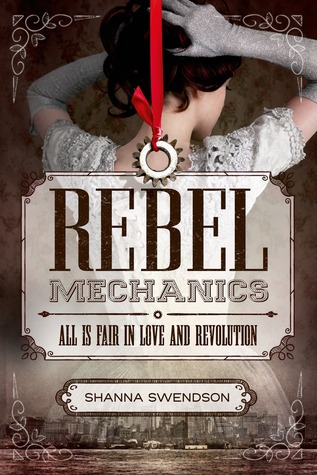 Releases: July 14th 2015
A sixteen-year-old governess becomes a spy in this alternative U.S. history where the British control with magic and the colonists rebel by inventing.

It's 1888, and sixteen-year-old Verity Newton lands a job in New York as a governess to a wealthy leading family—but she quickly learns that the family has big secrets. Magisters have always ruled the colonies, but now an underground society of mechanics and engineers are developing non-magical sources of power via steam engines that they hope will help them gain freedom from British rule. The family Verity works for is magister—but it seems like the children's young guardian uncle is sympathetic to the rebel cause. As Verity falls for a charming rebel inventor and agrees to become a spy, she also becomes more and more enmeshed in the magister family's life. She soon realizes she's uniquely positioned to advance the cause—but to do so, she'll have to reveal her own dangerous secret.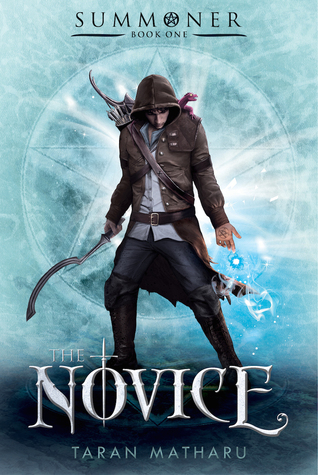 The Novice (The Summoner #1) by Taran Matharu
Releases: May 5th 2015
When blacksmith apprentice Fletcher discovers that he has the ability to summon demons from another world, he travels to Adept Military Academy. There the gifted are trained in the art of summoning. Fletcher is put through grueling training as a battlemage to fight in the Hominum Empire's war against orcs. He must tread carefully while training alongside children of powerful nobles. The power hungry, those seeking alliances, and the fear of betrayal surround him. Fletcher finds himself caught in the middle of powerful forces, with only his demon Ignatius for help.

As the pieces on the board maneuver for supremacy, Fletcher must decide where his loyalties lie. The fate of an empire is in his hands. The Novice is the first in a trilogy about Fletcher, his demon Ignatius, and the war against the Orcs.
The Edge of Forever by Melissa E. Hurst
Releases: June 2nd 2015
In 2013: Sixteen-year-old Alora is having blackouts. Each time she wakes up in a different place with no idea of how she got there. The one thing she is certain of? Someone is following her.

In 2146: Seventeen-year-old Bridger is one of a small number of people born with the ability to travel to the past. While on a routine school time trip, he sees the last person he expected—his dead father. The strangest part is that, according to the Department of Temporal Affairs, his father was never assigned to be in that time. Bridger's even more stunned when he learns that his by-the-book father was there to break the most important rule of time travel—to prevent someone's murder.

And that someone is named Alora.

Determined to discover why his father wanted to help a "ghost," Bridger illegally shifts to 2013 and, along with Alora, races to solve the mystery surrounding her past and her connection to his father before the DTA finds him. If he can stop Alora's death without altering the timeline, maybe he can save his father too.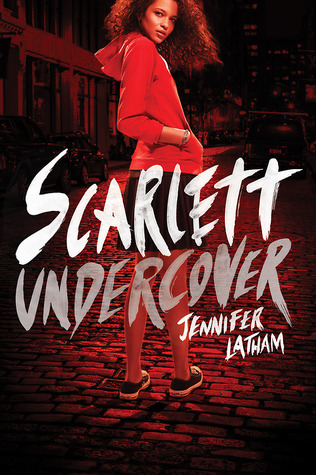 Scarlett Undercover by Jennifer Latham
Releases: May 19th 2015
A voice-driven mystery perfect for fans of Veronica Mars.

Meet Scarlett, a smart, sarcastic, kick-butt, Muslim American heroine, ready to take on crime in her hometown of Las Almas. When a new case finds the private eye caught up in a centuries-old battle of evil genies and ancient curses, Scarlett discovers that her own family secrets may have more to do with the situation than she thinks — and that cracking the case could lead to solving her father's murder.

Jennifer Latham delivers a compelling story and a character to remember in this one-of-a-kind debut novel.
Fifteen (The Dreamwalker Diaries, #1) by Jen Estes
Released: January 15th 2015
Legend has it if you die in your dreams, you die in real life. Fifteen-year-old Ashling Campbell knows that's not true because when she closes her eyes each night, she doesn't dream about public nudity or Prom dates. Instead, she's catapulted to the front row of her future self's execution – fifteen years from now – where monsters have taken control of her hometown and she, or rather, her 30-year-old counterpart, is their public enemy number one.

For three months and counting, it's been the same dream… until an encounter with an antique dreamcatcher. Ash falls asleep to discover she's no longer a mere spectator in these dreams – now she's astral-projecting into the body of her future self. Each night, she goes on the run with a ragtag group of rebels – who have no idea she's really a high school sophomore and not their noble warrior. She has to make it through each night so that she can wake up and find a way to change the future. For every action she does in the present day, she falls asleep to discover it had an equal impact fifteen years later. It's up to her to manage her two worlds and make sure she's still got a place in both.
That's it for us, monsters. Got any great discoveries that you wanna share?