Monstrous Discoveries is a feature that mentions books that we have discovered through our sidetracking excursions around the web. While our bookshelves really are not never ending, it is always exciting to share the books we would add if it was.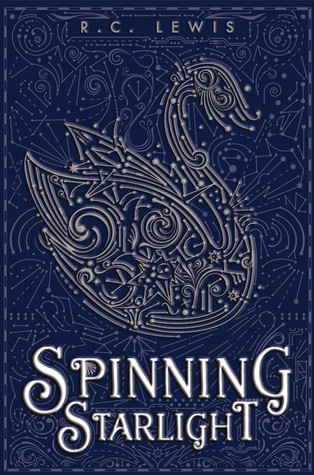 Spinning Starlight by R.C. Lewis
Releases: October 6th 2015
Sixteen-year-old heiress and paparazzi darling Liddi Jantzen hates the spotlight. But as the only daughter in the most powerful tech family in the galaxy, it's hard to escape it. So when a group of men show up at her house uninvited, she assumes it's just the usual media-grubs. That is, until shots are fired.

Liddi escapes, only to be pulled into an interplanetary conspiracy more complex than she ever could have imagined. Her older brothers have been caught as well, trapped in the conduits between the planets. And when their captor implants a device in Liddi's vocal cords to monitor her speech, their lives are in her hands: One word and her brothers are dead.

Desperate to save her family from a desolate future, Liddi travels to another world, where she meets the one person who might have the skills to help her bring her eight brothers home-a handsome dignitary named Tiav. But without her voice, Liddi must use every bit of her strength and wit to convince Tiav that her mission is true. With the tenuous balance of the planets deeply intertwined with her brothers' survival, just how much is Liddi willing to sacrifice to bring them back?

Haunting and mesmerizing, this retelling of Hans Christian Andersen's The Wild Swans strings the heart of the classic with a stunning, imaginative world as a star-crossed family fights for survival in this companion to Stitching Snow.
Valiant by Sarah McGuire
Releases: April 28th 2015
Saville despises the bolts of velvet and silk that her father loves- he's always prized them more than he's ever loved her. Yet when he's struck ill, she'll do anything to survive, even donning boys' clothes and begging a commission to sew for the king.

Piecing together a fine coat is far simpler than unknotting court gossip about an army of giants led by a man who cannot be defeated. And they're marching toward Reggen to seize the throne. But Saville knows giants are just stories, and no man is immortal.

Then she meets them, two scouts as tall as trees. She tricks them into leaving, but tales of the daring tailor's triumph quickly spin into impossible feats of giant-slaying. And mere stories won't deter the Duke and his larger-than-life army.

Now only a courageous and clever tailor girl can see beyond the rumors to save the kingdom again.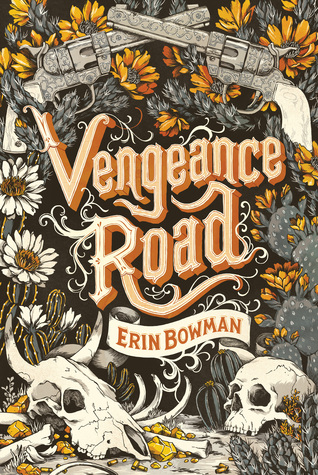 Vengeance Road by Erin Bowman
Releases: September 1st 2015
When Kate Thompson's father is killed by the notorious Red Rose Gang for a mysterious journal that reveals the secret location of a gold mine, the eighteen-year-old disguises herself as a boy and takes to the gritty plains looking for answers and justice. What she finds are devious strangers, dust storms, and a pair of brothers who refuse to quit riding in her shadow. But as Kate gets closer to the secrets about her family, she gets closer to the truth about herself and must decide if there's room for love in a heart so full of hate.     

In the spirit of True Grit, the cutthroat days of the Wild West come to life for a new generation.
Walk on Earth a Stranger (The Gold Seer Trilogy, #1) by Rae Carson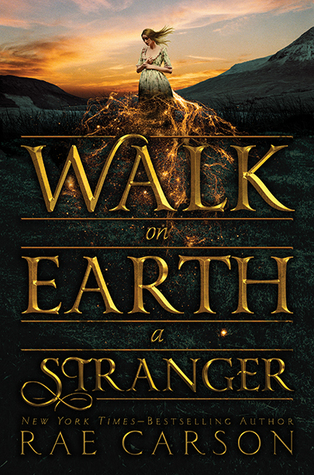 Releases: September 22nd 2015
The first book in a new trilogy from acclaimed New York Times–bestselling author Rae Carson. A young woman with the magical ability to sense the presence of gold must flee her home, taking her on a sweeping and dangerous journey across Gold Rush–era America. Walk on Earth a Stranger begins an epic saga from one of the finest writers of young adult literature.

Lee Westfall has a secret. She can sense the presence of gold in the world around her. Veins deep beneath the earth, pebbles in the river, nuggets dug up from the forest floor. The buzz of gold means warmth and life and home—until everything is ripped away by a man who wants to control her. Left with nothing, Lee disguises herself as a boy and takes to the trail across the country. Gold was discovered in California, and where else could such a magical girl find herself, find safety?

Rae Carson, author of the acclaimed Girl of Fire and Thorns trilogy, dazzles with the first book in the Gold Seer trilogy, introducing a strong heroine, a perilous road, a fantastical twist, and a slow-burning romance, as only she can.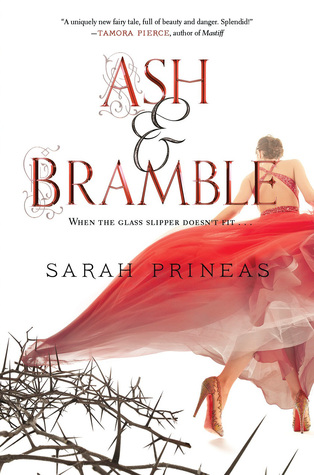 Ash & Bramble by Sarah Prineas
Releases: September 15th 2015
When the glass slipper just doesn't fit…

The tale of Cinderella has been retold countless times. But what you know is not the true story.

Pin has no recollection of who she is or how she got to the Godmother's fortress. She only knows that she is a Seamstress, working day in and out to make ball gowns fit for fairy tales. But she longs to forsake her backbreaking servitude and dares to escape with the brave young Shoemaker.

Pin isn't free for long before she's captured again and forced to live the new life the Godmother chooses for her—a fairy tale story, complete with a charming prince—instead of finding her own happily ever after.

Sarah Prineas's bold fairy tale retelling is a dark and captivating world where swords are more fitting than slippers, young shoemakers are just as striking as princes, and a heroine is more than ready to rescue herself before the clock strikes midnight.
Hold Me Like a Breath (Once Upon a Crime Family, #1) by Tiffany Schmidt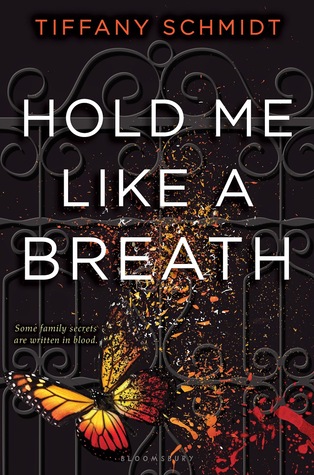 Releases: May 19th 2015
Penelope Landlow has grown up with the knowledge that almost anything can be bought or sold—including body parts. She's the daughter of one of the three crime families that control the black market for organ transplants.

Penelope's surrounded by all the suffocating privilege and protection her family can provide, but they can't protect her from the autoimmune disorder that causes her to bruise so easily.

And in her family's line of work no one can be safe forever.

All Penelope has ever wanted is freedom and independence. But when she's caught in the crossfire as rival families scramble for prominence, she learns that her wishes come with casualties, that betrayal hurts worse than bruises, that love is a risk worth taking . . . and maybe she's not as fragile as everyone thinks.
 
That's it for us, monsters. Got any great discoveries that you wanna share?