Monstrous Discoveries is a feature that mentions books that we have discovered through our sidetracking excursions around the web. While our bookshelves really are not never ending, it is always exciting to share the books we would add if it was.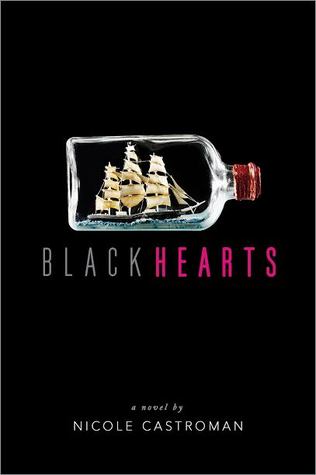 Blackhearts by Nicole Castroman
Releases: February 9th 2016
Blackbeard the pirate was known for striking fear in the hearts of the bravest of sailors. But once he was just a young man who dreamed of leaving his rigid life behind to chase adventure in faraway lands. Nothing could stop him—until he met the one girl who would change everything. This is their story.

Edward "Teach" Drummond, son of one of Bristol's richest merchants, has just returned from a year-long journey on the high seas to find his life in shambles. Betrothed to a girl he doesn't love and sick of the high society he was born into, Teach dreams only of returning to the vast ocean he'd begun to call home. There's just one problem: convincing his father to let him leave and never come back.

Following her parents' deaths, Anne Barrett is left penniless and soon to be homeless. Though she's barely worked a day in her life, Anne is forced to take a job as a maid in the home of Master Drummond. Lonely days stretch into weeks, and Anne longs for escape. How will she ever realize her dream of sailing to Curaçao—where her mother was born—when she's stuck in England?

From the moment Teach and Anne meet, they set the world ablaze. Drawn to each other, they're trapped by society and their own circumstances. Faced with an impossible choice, they must decide to chase their dreams and go, or follow their hearts and stay.
Reign of Shadows by Sophie Jordan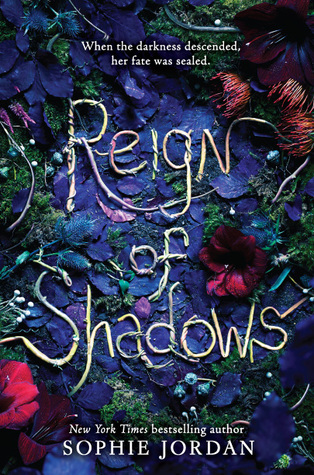 Releases: February 9th 2016
Seventeen years ago, an eclipse cloaked the kingdom of Relhok in perpetual darkness. In the chaos, an evil chancellor murdered the king and queen and seized their throne. Luna, Relhok's lost princess, has been hiding in a tower ever since. Luna's survival depends on the world believing she is dead.

But that doesn't stop Luna from wanting more. When she meets Fowler, a mysterious archer braving the woods outside her tower, Luna is drawn to him despite the risk. When the tower is attacked, Luna and Fowler escape together. But this world of darkness is more treacherous than Luna ever realized.

With every threat stacked against them, Luna and Fowler find solace in each other. But with secrets still unspoken between them, falling in love might be their most dangerous journey yet.

With lush writing and a star–crossed romance, Reign of Shadows is Sophie Jordan at her best.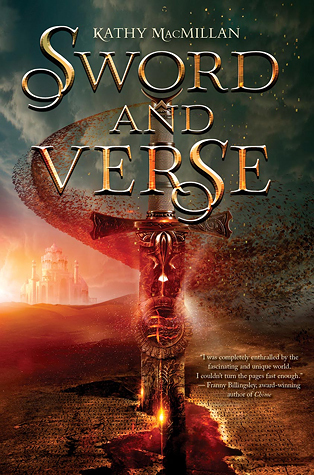 Sword and Verse by Kathy McMillan
Releases: January 19th 2016
Raisa was only a child when she was kidnapped and enslaved in Qilara. Forced to serve in the palace of the king, she's endured hunger, abuse, and the harrowing fear of discovery: everyone knows she is Arnath, but not that Raisa is a Learned One, a part of an Arnath group educated in higher order symbols. In Qilara, this language is so fiercely protected that only the King, the Prince, and Tutors are allowed to know it. So when the current Tutor-in-training is executed for sharing the guarded language with slaves, and Raisa is chosen to replace her, Raisa knows that—although she may have a privileged position among slaves—any slip-up could mean death.

That would be challenging enough, but training alongside Prince Mati could be her real undoing. And when a romance blossoms between them, she's suddenly filled with a dangerous hope for something she never before thought possible: more. Then she's propositioned by the Resistance—an underground army of slaves—to help liberate the Arnath people. Joining the rebellion could mean freeing her people…but she'd also be aiding in the war against her beloved—an honorable man that she knows wants to help the slaves.

Working against the one she loves—and a palace full of deadly political renegades—has some heady consequences. As Raisa struggles with what's right, she unwittingly uncovers a secret that the Qilarites have long since buried…one that, unlocked, could bring the current world order to its knees.

And Raisa is the one holding the key.
That's it for us, monsters. Got any great discoveries that you wanna share?