Monstrous Discoveries is a feature that mentions books that we have discovered through our sidetracking excursions around the web. While our bookshelves really are not never ending, it is always exciting to share the books we would add if it was.
Blue Screen by Dan Wells
Releases: February 16th 2016
Los Angeles in 2050 is a city of open doors, as long as you have the right connections. That connection is a djinni—a smart device implanted right in a person's head. In a world where virtually everyone is online twenty-four hours a day, this connection is like oxygen—and a world like that presents plenty of opportunities for someone who knows how to manipulate it.

Marisa Carneseca is one of those people. She might spend her days in Mirador, the small, vibrant LA neighborhood where her family owns a restaurant, but she lives on the net—going to school, playing games, hanging out, or doing things of more questionable legality with her friends Sahara and Anja. And it's Anja who first gets her hands on Bluescreen—a virtual drug that plugs right into a person's djinni and delivers a massive, non-chemical, completely safe high. But in this city, when something sounds too good to be true, it usually is, and Mari and her friends soon find themselves in the middle of a conspiracy that is much bigger than they ever suspected.

Dan Wells, author of the New York Times bestselling Partials Sequence, returns with a stunning new vision of the near future—a breathless cyber-thriller where privacy is the world's most rare resource and nothing, not even the thoughts in our heads, is safe.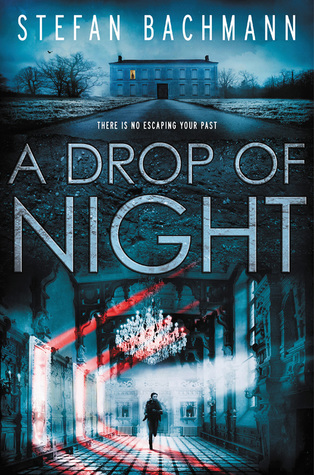 A Drop of Night by Stefan Bachmann
Releases: March 15th 2016
Seventeen-year-old Anouk has finally caught the break she's been looking for—she's been selected out of hundreds of other candidates to fly to France and help with the excavation of a vast, underground palace buried a hundred feet below the suburbs of Paris. Built in the 1780's to hide an aristocratic family and a mad duke during the French Revolution, the palace has lain hidden and forgotten ever since. Anouk, along with several other gifted teenagers, will be the first to set foot in it in over two centuries.

Or so she thought.

But nothing is as it seems, and the teens soon find themselves embroiled in a game far more sinister, and dangerous, than they could possibly have imagined. An evil spanning centuries is waiting for them in the depths. . .

A genre-bending thriller from Stefan Bachmann for fans of The Maze Runner and Joss Whedon's The Cabin in the Woods.

You cannot escape the palace.

You cannot guess its secrets.
Into the Dim by Janet B. Taylor 
Releases: March 1st 2016
When fragile, sixteen-year-old Hope Walton loses her mom to an earthquake overseas, her secluded world crumbles. Agreeing to spend the summer in Scotland, Hope discovers that her mother was more than a brilliant academic, but also a member of a secret society of time travelers. Trapped in the twelfth century in the age of Eleanor of Aquitaine, Hope has seventy-two hours to rescue her mother and get back to their own time. Along the way, her path collides with that of a mysterious boy who could be vital to her mission . . . or the key to Hope's undoing.      Addictive, romantic, and rich with historical detail,Into the Dim is an Outlander for teens.
That's it for us, monsters. Got any great discoveries that you wanna share?
Kristen is the co-blog owner of The Book Monsters. Kristen is an Elementary School Library Media Specialist in the Chicago suburbs who loves reading. Why else would she be a librarian?