Monstrous Discoveries is a feature that mentions books that we have discovered through our sidetracking excursions around the web. While our bookshelves really are not never ending, it is always exciting to share the books we would add if it was.
These first two are sequels that I'm just dying for! The last is a beast of a new book, at about 600 pages – WOW! It also sounds epic.
The Dark Prophecy (The Trials of Apollo #2) by Rick Riordan
Releases: May 2nd 2017
Zeus has punished his son Apollo—god of the sun, music, archery, poetry, and more—by casting him down to earth in the form of a gawky, acne-covered sixteen-year-old mortal named Lester. The only way Apollo can reclaim his rightful place on Mount Olympus is by restoring several Oracles that have gone dark. What is affecting the Oracles, and how can Apollo do anything about them without his powers? After experiencing a series of dangerous—and frankly, humiliating—trials at Camp Half-Blood, Apollo must now leave the relative safety of the demigod training ground and embark on a hair-raising journey across North America. Fortunately, what he lacks in godly graces he's gaining in new friendships—with heroes who will be very familiar to fans of the Percy Jackson and the Olympians and Heroes of Olympus series. Come along for what promises to be a harrowing, hilarious, and haiku-filled ride. . . .
The  Crown's Fate (The Crown's Game #2) by Evelyn Skye
Releases: May 16th 2017
Perfect for fans of Shadow and Bone and Red Queen, The Crown's Fate is the thrilling sequel to the New York Times bestselling The Crown's Game, an atmospheric historical fantasy set in Imperial Russia.

Russia is on the brink of great change. Pasha's coronation approaches, and Vika is now the Imperial Enchanter, but the role she once coveted may be more difficult—and dangerous—than she ever expected.

Pasha is grappling with his own problems—his legitimacy is in doubt, the girl he loves loathes him, and he believes his best friend is dead. When a challenger to the throne emerges—and with the magic in Russia growing rapidly—Pasha must do whatever it takes to keep his position and protect his kingdom.

For Nikolai, the ending of the Crown's Game stung deeply. Although he just managed to escape death, Nikolai remains alone, a shadow hidden in a not-quite-real world of his own creation. But when he's given a second chance at life—tied to a dark price—Nikolai must decide just how far he's willing to go to return to the world.

With revolution on the rise, dangerous new magic rearing up, and a tsardom up for the taking, Vika, Nikolai, and Pasha must fight—or face the destruction of not only their world but also themselves.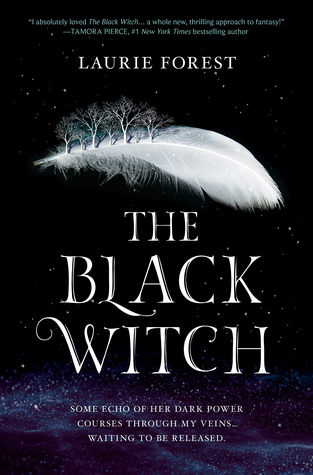 The Black Witch by Laurie Forest 
Releases: May 2nd 2017
A Great Winged One will soon arise and cast his fearsome shadow upon the land. And just as Night slays Day, and Day slays Night, so also shall another Black Witch rise to meet him, her powers vast beyond imagining.

So foretells the greatest prophecy of the Gardnerian mages. Carnissa Gardner, the last prophesied Black Witch, drove back the enemy forces and saved her people during the Realm War. Now a new evil is on the horizon, and her granddaughter, Elloren, is believed to be Carnissa's heir—but while she is the absolute image of her famous grandmother, Elloren is utterly devoid of power in a society that prizes magical ability above nearly all else.

When she is granted the opportunity to pursue her lifelong dream of becoming an apothecary, Elloren is eager to join her brothers at the prestigious Verpax University and finally embrace a destiny of her own, free from the shadow of her grandmother's legacy. But she soon realizes that the University, which admits all manner of peoples—including the fire-wielding, winged Icarals, the sworn enemies of her people—is an even more treacherous place for the granddaughter of the Black Witch.
That's it for us, monsters. Got any great discoveries that you wanna share?
Kristen is the co-blog owner of The Book Monsters. Kristen is an Elementary School Library Media Specialist in the Chicago suburbs who loves reading. Why else would she be a librarian?