I received this book for free from in exchange for an honest review. This does not affect my opinion of the book or the content of my review.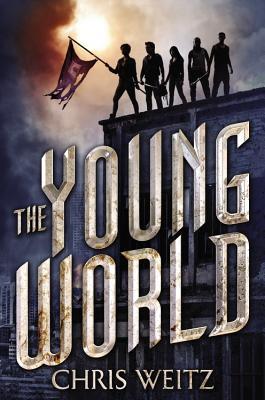 The Young World
by
Chris Weitz
Series:
The Young World Trilogy #1
Published by
Little Brown Books for Young Readers
on July 29th 2014
Pages:
384
Buy on Amazon
Goodreads
After a mysterious Sickness wipes out the rest of the population, the young survivors assemble into tightly run tribes. Jefferson, the reluctant leader of the Washington Square tribe, and Donna, the girl he's secretly in love with, have carved out a precarious existence among the chaos.

But when a fellow tribe member discovers a clue that may hold the cure for the Sickness, five teens set out on a life-altering road trip, exchanging gunfire with enemy gangs, escaping cults and militias, braving the wilds of the subway--all in order to save humankind.

This first novel from acclaimed film writer/director Chris Weitz is the heart-stopping debut of an action-packed trilogy.
The Young World is a post apocalyptic novel about a sickness that wipes out everyone that is not a teenager. When people turn 18 years old. Jefferson is not looking forward to his brother Wash turning 18, meaning that Jefferson will have to take over looking over his group of survivors. Told from two different points of view, Jefferson and Donna, both are in love with each other at some point during the novel. Both of them have their own scruples, strengths, and weaknesses and make for an interesting set of narratives.
Set in New York City, there's different factions of survivors all over the place, each with some unique group names and ways they act. One of my favorite scenes was when they set off in order to find a cure for the the virus and they went to the library. The group of survivors there were so scary and the moments quite epic as the group tries to stay alive and move on. They end up on the way to a possible cure, with some serious obstacles in the way.
I definitely loved the characters, from the mole people to Brainbox, the super geek in the group, and Peter the seriously gay guy with a homemade Facebook wall. I really fell in love with the characters and cannot wait to see what happens next.
Verdict:
A great start to the first in a series, filled with action, romance and awesome characters.